Asset
Strong relationships give successful companies the edge. Anyone wishing to forge a strong relationship need look no further than Coeur Cologne.

At the heart of the city
Coeur Cologne is at the heart of the city and in the vicinity of the central station – where you have the world at your feet.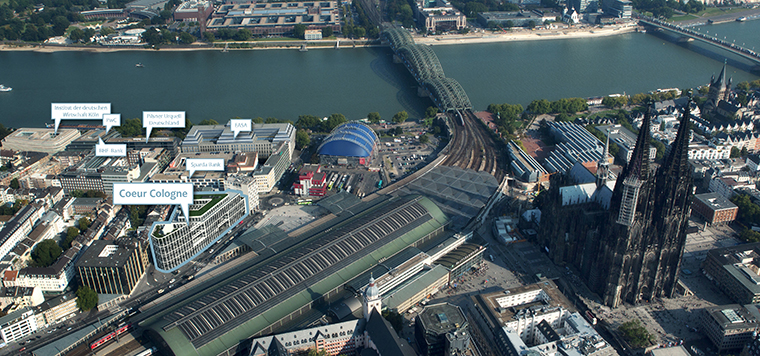 This landmark building, in the up-and-coming Kunibertsviertel district, is the first choice for well-known companies looking to achieve more, quickly.
Any firms moving into this location will become the topic of conversation. This is why top companies, which include the Institute for the German Economy in Cologne, BHF-Bank, PwC and EASA, have opened offices in the vicinity of Coeur Cologne.
You can look forward to light-flooded office space in the best location which will mirror the strengths of your firm. Designed by the renowned architects msm meyer schmitz-morkramer, and inspired by light and clarity, Coeur Cologne will be a catalyst for the success of your business.
Impressive from the start
One of Coeur Cologne's highlights is the spacious lobby with its ceiling height of up to 20 m. This combination of open space, natural light and glass allows you and your staff to breathe. As a 'light cube' which is visible from afar, this stunning lobby gives the design of the façade its own personal touch, even from outside – and assures your visitors of an impressive welcome.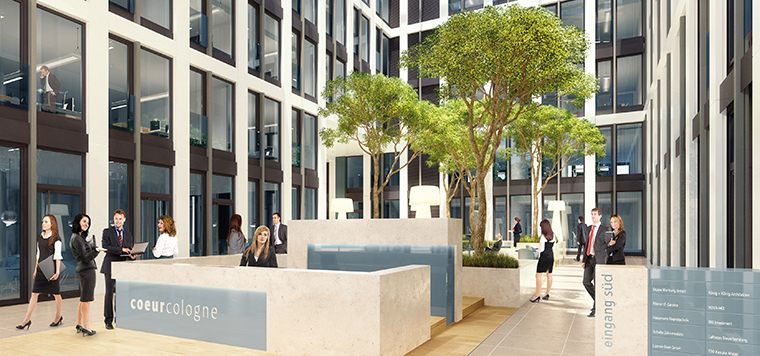 The best prospects for your success
Top micro location
First class property
Landmark building with DGNB gold quality rating
Exclusive view of the cathedral
Exceptional lobby with a height of up to 20m
Central reception
Flexible office layout and efficient areas
SkyGarden and roof terraces
Underground garage with approx. 160 parking spaces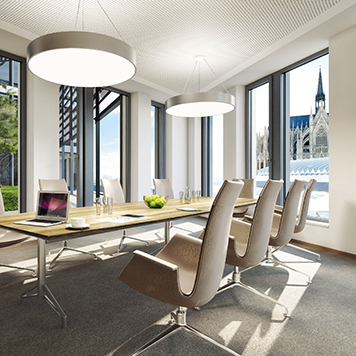 Address
Breslauer Platz 2a-4
50668 Cologne
Micro location
Central Business District
No. of storeys
7 + SkyGarden
Quality of building
DGNB gold certification
Lettable areas
Office
13,677 m2
Food service / retail
323 m2
Archive
587 m2
Floor plan design
Flexible design with cellular, team and open-plan office layouts
No. of parking spaces
159