Facilities
Coeur Cologne is the ideal destination for people accustomed to thinking outside the box.

Top class location for top class tenants
Spaciousness and a flexible layout can be tailored to individual working and design concepts. Cellular or team offices, open lounges or open-plan offices – Coeur Cologne adapts to your needs.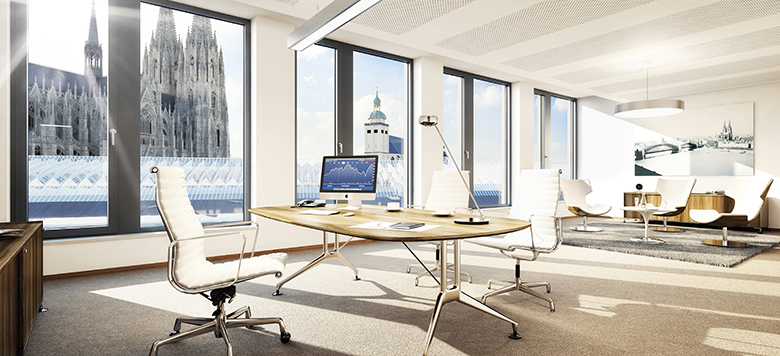 Flexible and efficient layouts create space for individualised workflows. Solid materials and intelligent building features provide the highest degree of comfort and you can tailor these to suit your style and size of organisation. There are also a wide range of fitout specifications to meet your specific wishes and needs.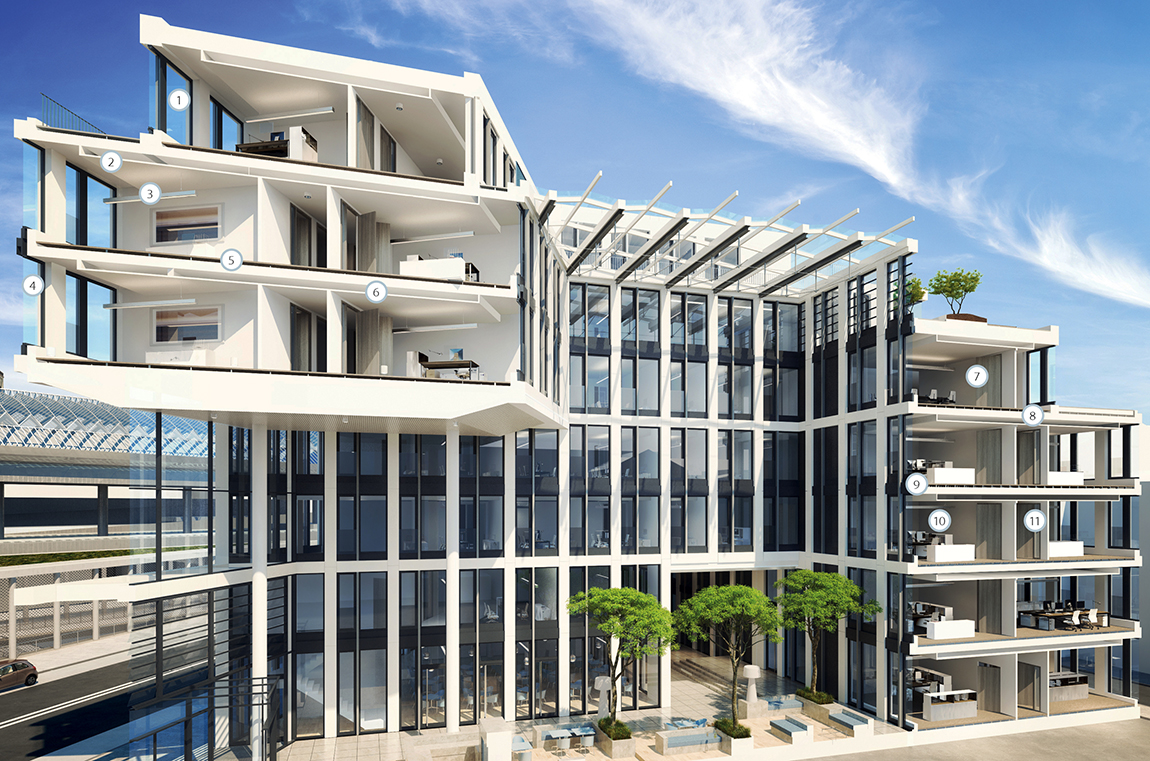 1 Windows that open
2 Suspended ceilings in corridors and offices (no suspended ceiling 1m in front of windows)
3 Suspended lighting with direct and indirect lighting
4 External sunblinds
5 Designer carpets
6 Suspended heating / cooling ceilings in offices
7 Clear ceiling heights, approx. 2.75 m
8 Cavity floors / raised floors incl. floor tanks
9 Grid dimension 1.35 m
10 Room depth approx. 5.5 - 5.75 m
11 Mechanical ventilation of offices